Dos and Don'ts for the Bachelorette Party!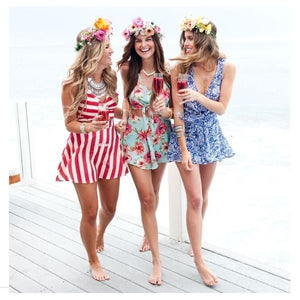 A great article from the local paper, 9 Dos and Don'ts when throwing your favourite Bride-to-be her Bachelorette Party OR having own thrown for you!
(Ottawa Citizen, Jan 31, 2012 Photograph by: RICARDO RAMIREZ BUXEDA, MCT)
Here are the main points, but click on the link at the bottom for more details from The Ottawa Citizen's website:
1. DO: Communicate 
It's hard to give up control, but just make sure the party planners know what you would like or wouldn't want to do, then step back and wait for the surprise!

2. DON'T: be BOSSY 
Let your girlfriends take control and trust them (besides, you just communicated your likes and dislikes right?)

3. DO: Give your girls options 
Sure you can let the planners know your preference, but keep in mind that not everyone can afford a weekend getaway to Las Vegas!...So may starting out at the local casino is where you'll be.

4. DON'T: get wasted 
O.k....let me change this to "don't get too wasted!"  Afterall, you want to make it through the night and remember some of it don't you?

5. DO: Have a theme 
This is up to the party planners.  Think of her favourite movie, colours, activities and go from there...maybe it will take you to another city, or a throw back slumber party, or camping on the lake.  What would the Bride-to-be really enjoy?

6. DON'T: Invite her mom (or his) 
Let them help with other showers, but try to keep the Bachelorette Party for her and her friends to avoid any awkwardness or discomfort.
7. DO: Take plenty of photos 
Assign a DP (designated photographer) and make sure to capture some memorable shots (especially if the Bride ignores step 3!
8. DON'T: Kiss another guy 
Pecks on the cheek are fun, but remember you're celebrating your upcoming marriage...make-out sessions are frowned upon and make for awkward memories the next day!!!
9. DO: Consider a co-ed party 
O.k...let me change this one too!  I'm not a huge fan of the idea, except if you're on a destination wedding or it's at the couple's request.  If not, let them each have their special night to let loose with their friends.  They've been busy planning and fretting...they need the release!
For more details, click here.  DON'T forget, whether your Bride-to-be is naughty or nice, PlanetBachelorette.com has something for every Bachelorette Party...so check out the selection today and check back often.  New merchandise will be arriving soon.
Happy planning, ladies!
Leave a comment
Comments will be approved before showing up.